Field Mapping Tools and GIS Visualization Workshop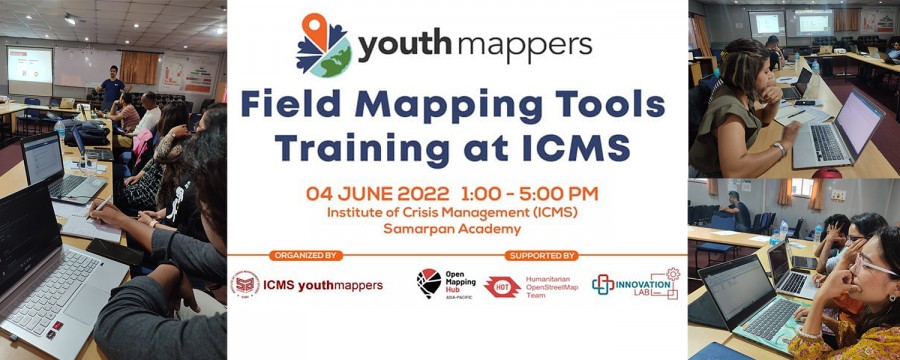 The workshop was organized as part of Monthly Community Event of ICMS Youth Mappers
The trainers for the workshop Nirab Pudasaini, Nishan Aryal, Can Ünen and Harry Mahardhika gave a handson experience to the students of Masters in Crisis Management Studies and BCA students. The whole workshop was focused
Sensitizing the students about the use of Open Source Technology
How the OSM can contribute during the time of Disaster and Crisis Situations
Portrait and visualize the point of interest around the globe.
Use of technologies for the public good.
The whole workshop was focused so as to train the #FutureCrisisManagers who will work on the #DRR perspectives utilixig the power of #GIS #Visualization #FieldMapping technologies.